How to Buy & Enquire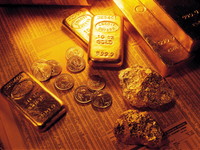 Process explanations
Enquiring for a Quote :
Easy, identifiy the product or products you wish to enquire after or purchase , decide the design details you want on the products; i.e. no of colours of your logo & the position etc timeline & budget..
Call us on int 00 44 20 8 447 1102

( UK: 0208 4471102 )

to discuss the details of your requirements with one of our team,
Email us at

Sales@marimeks.com

with your enquiry
Complete the "Request quote" button at the relevant product & " send" this to us .
We will forward the relevant prices, payment details, and estimated delivery date.
PLACING ORDERS ON BEHALF OF YOUR COMPANY :
IF YOUR ORGANISATION REQUIRES YOU TO PROVIDE A PURCHASE ORDER IT IS YOUR RESPONSIBILITY TO PROVIDE THIS BEFORE THE ORDER IS PROCESSED. ONLY PERSONS AUTHORISED TO PLACE ORDERS SHOULD DO SO.
Decide on the items you require and if you wish to proceed
please complete the order form and payment option and send it back to us with your artwork.
Your artwork must be emailed to us as a high resolution pdf or vector Eps at least 300dpi to output properly. ( A low resultion jpeg or gif which looks fine on a computer screen won't produce the required clear branding results on printed material, as there are not enough pixels, this is why we need images that are more than 300 dpi. )
Please send your full instructions; artwork & also pantone colour references for each colour of your logo unless you require embossing.
Instruct us regarding the size you wish you your logo to appear
& also the position on the article.
We will advise you if your wishes are possible or recommend options accordingly.
We will send you a proof for your approval prior to production.
Screen printing
:
The most common method of personalising our product ranges. Each colour of your design is put onto an individual screen and then each colour is printed one after the other.
A screen is a frame with a precision woven mesh stretched over it drum tight. The screen is coated with a photo-sensitive emulsion and your image is burned onto it with an ultra violet light. Screen printing inks are then placed onto the frame and the ink is pushed through the burned image to replicate the design onto the product.
Engraving
:
This type of marking process is produced by using a diamond type tool to mark/etch into the material to reproduce your design. This leaves a permanent design on the product.
Foil blocking
:
Foil blocking is referred to by many names: A few are embossing, gold blocking, blind embossing etc. The print method is a combination of heat and pressure applied via a block or die either directly onto the leather " blind embossing " or onto a coloured foil, this is stamped on to the product " foil embossing " This method of printing is used on leather goods, diaries etc. It is not usually suitable for multicolour printing or designs with very fine detail.
Laser engraving:
Laser engraving can be used to decorate many substrates, but is mainly used on metals. It leaves a black/dark grey image on metal surfaces. The process is that of the laser printing dots, very similar to the way your paper printer prints. With the ability to print highly detailed graphic images. The finished product is a quality marking that captures good detail of the image you want reproduced.
Embroidery:
Embroidery is a method of stitching a design/logo onto clothing etc. Almost exclusively produced on computer controlled embroidery machines. Firstly your design is "digitized" onto a computer disk or cd. This process converts your design into the relevant software language for the machine used and this then controls the stitching of the design and the colours onto the garment.
Print position
:
Please indicate if you have a preferred position that you would like the item marked. For example a folder you may want to have it printed bottom right hand corner or centered. If you have a preference please indicate or leave blank and we will printed in the most suitable position for your product and your design.